YouTube continues to step up its fight against ad blockers, with the platform now confirming that it's slowing its website load times for users who are detected as using an ad blocker when visiting the platform.
YouTube has been gradually expanding its pushback against the use of ad blocking tools, even cutting some users off entirely when an ad blocker is detected. And now, as reported by Android Authority, YouTube's also implementing load delays, with various users reporting waits of five seconds or more, which have now been confirmed by YouTube itself.
YouTube provided AA with this statement:
"To support a diverse ecosystem of creators globally and allow billions to access their favorite content on YouTube, we've launched an effort to urge viewers with ad blockers enabled to allow ads on YouTube or try YouTube Premium for an ad free experience. Users who have ad blockers installed may experience suboptimal viewing, regardless of the browser they are using."
So if YouTube's detection systems pick up that you're using an ad blocker, you're going to have a much slower, more annoying viewing experience, which, as noted, is part of YouTube's expanded effort to stop users cutting off its ads.
YouTube launched a new program to combat ad blocker usage in limited testing back in June, but in recent months, more users have reported encountering this new pop-up notification: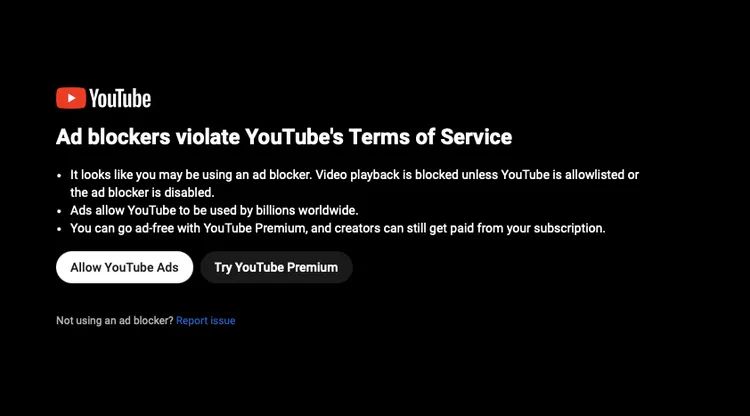 Last month, YouTube confirmed to The Verge that it is indeed ramping up its anti-ad block push, noting that:
"Ads support a diverse ecosystem of creators globally and allow billions to access their favorite content on YouTube."
Essentially, YouTube's sick of people cutting off its core revenue stream, and as such, it's fighting back, which could significantly negate the value of ad blocking tools, considering that YouTube's ads are one of the most commonly cited reasons why people activate ad blockers in the first place.
Will that make you reconsider your use of ad blockers?
The changes, of course, only impact the web version of the app, and not those accessing YouTube content via the mobile app. But the majority of YouTube access comes via visits to youtube.com, not the app itself, so the impact here could be significant, relative to ad blocker usage.
And you can also expect other platforms to follow suit.
If YouTube shows that there's a way to stop people using ad blockers, thus reducing ad performance, you can bet that many other platforms will be looking at the same, which could further degrade the value of ad blockers over time.
According to research by Tinuiti, around 31% of U.S. adult consumers currently use ad blockers, a segment that's been steadily growing over time. It seems that YouTube, at least, is no longer willing to let that stand, which will be an annoyance for many who thought they'd found a solution for YouTube's sometimes intrusive ads.