YouTube's announced some updated ad control options for creators, which are coming later in the year, while it's also rolling out some new display formats for CTV ads, that better align with the bigger screen viewing experience.
First off, on ad controls YouTube says that, beginning in November, it's simplifying how creators turn on ads in YouTube Studio, which will impact ad placement within your clips.
As per YouTube:
"Starting in November we're taking the guesswork out of which ad formats to use, by removing individual ad controls for pre-roll, post-roll, skippable and non-skippable ads on newly uploaded videos. Going forward, when creators turn ads on, viewers may see any of these ad formats."
So rather than giving creators control over which ad types appear in their clips, YouTube's system will now feed in relevant ads based on its own audience matching.
YouTube says that the change will only apply to new uploads, with all previously uploaded clips to retain their existing ad format selections (unless a video's monetization settings are edited in the future).
"Creators will also continue to have full control over mid-roll ad placements, and whether to turn these ads on or off. Most creators shouldn't notice a change as they already have many of these ad formats turned on by default."
Indeed, YouTube says that more than 90% of the videos on the site already have all of its various ad options enabled, but if you've been manually choosing or excluding different ad formats within your process, you'll soon lose that capacity.
Which is a more simple approach, and it should help YouTube place more effective ads, relative to viewer engagement. But still, if you really hate mid-roll ads disrupting the flow of your YouTube clips, you're probably not going to like this.
But it's either include ads or don't, and you can still control relative placement.
And there's also this:
"In an experiment in the first half of 2023, we observed that creators who had non-skippable ads enabled in addition to multiple combinations of all other ad formats saw an average of over 5% greater YouTube ad revenue, and a <1% decrease in watch time compared to creators who did not have non-skippable ads enabled. In the same experiment, we also observed that creators who had pre-roll ads enabled in addition to multiple combinations of all other ad formats saw an average of over 15% greater YouTube ad revenue, and a <5% decrease in watch time compared to creators who did not have pre-roll ads enabled."
So you may not like all of YouTube's various ad formats, but if you include them you're probably going to make more money, with minimal impact on overall engagement.
That's probably a better way to look at it.
YouTube's also looking to give live-stream creators more ad opportunities, by enabling them to tap into new ad formats, including optimized mid-roll frequency, self-selected mid-roll frequency, and live display ads. 
Optimized mid-roll ads for live-streams will be shown when YouTube's system determines, with a 60-second countdown timer displayed before the ad appears, while self-selected placement, as it sounds, will enable streamers to determine the best placement within a stream.
YouTube's also rolling out a new 'Delay Ads' button for streamers, which will enable them to delay mid-roll and live display ads for 10 minutes, so if you're in the midst of a critical stream event, you can avoid having to cut your viewers off. Streamers will also be able to manually insert a mid-roll ad at any time.
YouTube's also updating its control options for mid-roll ads on long-form content:
"Creators currently have two options to determine when mid-roll ads appear in their long-form videos; automated ad breaks recommended by YouTube and manual ad breaks set by the creator. In the coming months, creators will have a third option to optimize mid-roll earnings by combining these two options. Since an ad is not shown in every ad break, combining recommendations gives our system more choices to select the most appropriate time to show a viewer an ad, benefiting both creators and viewers."
On another front, YouTube's also rolling out related video link analytics for Shorts referrals, building on its recent update to Shorts links.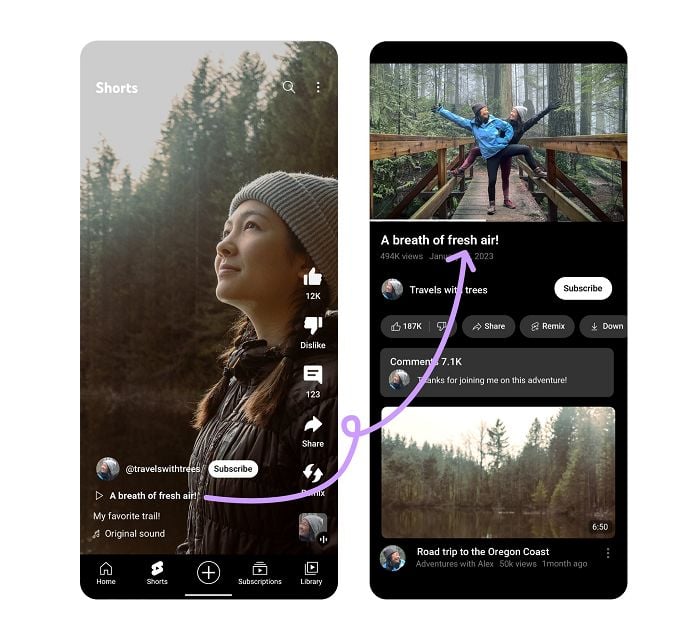 Last month, YouTube added the option to link a Short to a longer YouTube clip, in order to merge Shorts viewers over to your extended offerings. As part of that, YouTube also deactivated all other links that appear within Shorts comments, Shorts descriptions, and the vertical live feed.
The move is designed to cut down on spam in the Shorts stream, but it may also help Shorts creators boost their overall YouTube presence, by using Shorts as a promotional vehicle for their long-form uploads.
And now, with referral analytics, you'll also be able to see how those links are driving traffic, improving your overall understanding of referral activity.
Finally, YouTube's also experimenting with new display formats for Connected TV (CTV) ads, which better align with the TV viewing experience.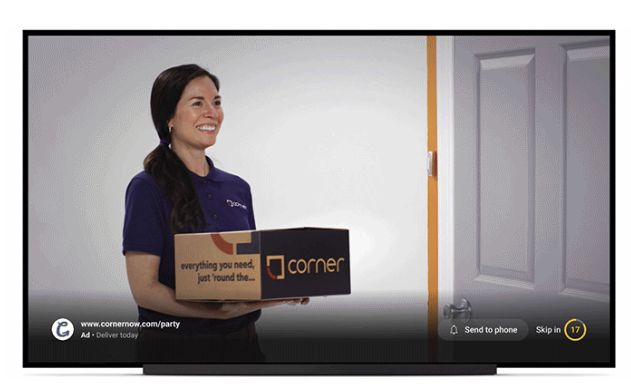 Based on user feedback, YouTube's found that people would prefer to see the length of ad breaks displayed, as opposed to ad counts, so it's testing out new ways to better represent ad timings in-stream.
YouTube's research also shows that CTV viewers would prefer clusters of ads shown at once, instead of multiple breaks throughout a video, which can disrupt the viewing experience, so it's also exploring new ways to show longer ad breaks, with multiple ads, while reducing overall ad frequency.
And given that 65% of YouTube CTV watch time sessions are 21 minutes or longer, it makes sense that viewers would prefer less disruption, though whether that impacts ad viewability and response is another question that YouTube will also need to assess over time.
But overall, these seem like fairly logical changes, which align with improved ad display and user experience, even if they lessen a level of control for creators.
I mean, more money is better, right? And if it fits into user preferences…
YouTube's updated ad placement controls will be rolling out in November, while it's already testing its new CTV experiences with selected users.