YouTube has announced a range of new creative tools and features, including its first generative AI elements, as it looks to move into line with the latest trends and tools.
YouTube announced the updates at its "Made On" showcase event, where it highlighted its latest projects to a range of creators and industry reps.
And they could be very interesting. First off, YouTube has showcased its new "Dream Screen" generative AI feature, which will enable creators to add AI-generated image or video backgrounds into their YouTube Shorts.
bring your wildest ideas to life with Dream Screen ???? if you can imagine it, you can create it with AI-generated video and image backgrounds. launching 2024. pic.twitter.com/wsqEIU0Spl

— YouTube Creators (@YouTubeCreators) September 21, 2023
Similar to other generative AI clips, the panda video does look a little weird. But as YouTube star Zach King notes, you'll also be able to add creative backgrounds and other elements based on simple text prompts.
It's an interesting addition, which will move YouTube more into line with broader creation trends.
Snapchat, TikTok, and Instagram are also experimenting with their own generative AI elements along similar lines, and as such, it's little surprise to see YouTube also looking to hook into the shift.
And as generative AI processes continue to improve, it could open up even more creative opportunity, with a range of options to customize and create video clips, based on the limits of your imagination.
YouTube's also looking to help creators put together more standout clips, with, essentially, its own version of "Capcut", TikTok's separate video editing platform.
Called "YouTube Create", the new, free video editing and creation app will provide access to a range of tools that will make it easier to put together more complex video clips.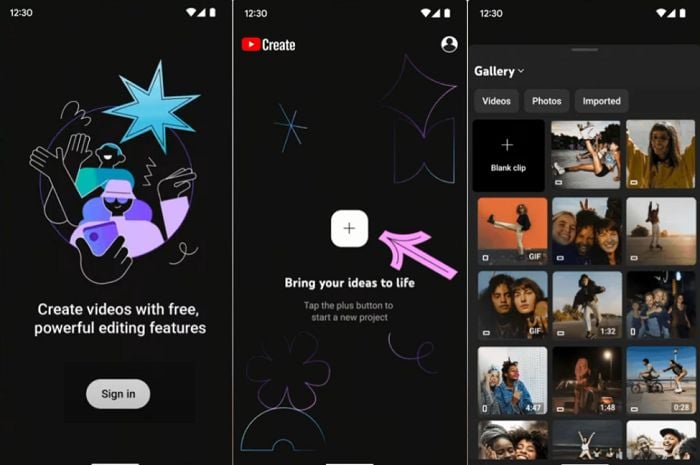 The new platform includes a range of editing options, including:
Audio clean-up – Remove background noises

Auto captions – Available in English, Hindi, and Spanish

Filters, effects and transitions – Simplified video editing tools, all presented on a single screen

Access to royalty free songs and sound effects

Direct publishing to YouTube – Including both Shorts and long form content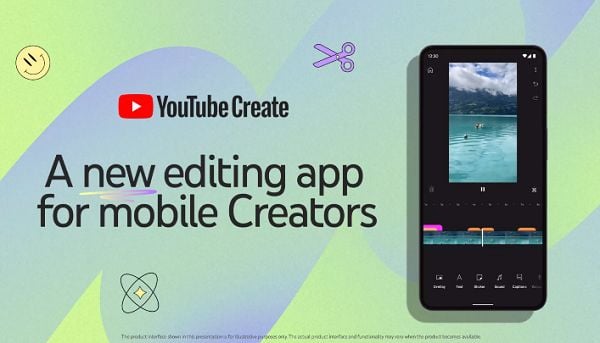 It could be a handy complement in your creative process, making it easier to integrate all of the key creative options in a simplified creative flow.
YouTube says that it's been testing the app with selected users in India and Singapore, but it's now expanding access to more creators in the U.S., U.K., France, Germany, South Korea, and Indonesia, while its also broadening access in the initial test regions. At present, the app is available on Android only.
YouTube's also looking to spark more creativity, with a new AI ideas generator for your YouTube clips.
With this new tool, you'll be able to put in a topic prompt, like "Portugal", and the system will highlight related videos, while also giving you prompts on thematic content that you could create, even down to a full, downloadable content outline.
Which could also end up leading to a lot of very similar content, as the system is basing its recommendations on what's come before, and what's already trending. But it could also help to get your creative juices flowing, by showing you what types of clips are resonating based on different topics.
YouTube's also testing a new automatic dubbing tool, which will enable you to expand your content to more languages, while it's also adding assistive search in Creator Music, to help you find just the right audio backing for your clip.
These are some handy additions, which could change the way that you create in the app, and make it much easier to come up with unique, creative takes, based on evolving trends.
The inherent risk with AI tools, however, is that they're always derivative. As the systems are trained on what's already available, they can only suggest ideas that are similar to what's already there, which could limit originality. But when used in the right way, as a guide, not a prescription, they can provide big value in highlighting key pointers in your creative process.
Some interesting considerations either way. Each of these new updates is being rolled out to YouTube creators, in varying capacity, from today.
You can learn more about YouTube's latest updates here.