I'm not sure that X's Bookmarks option is the engagement driver that X seems to believe, but owner Elon Musk is evidently certain that there's more value there, which is why the X team continues to iterate on its Bookmarks function to make it more prominent in the app.
X's latest experiment involves bringing the Bookmark option out of the share menu, and onto the post itself, which could drive more post saves in the app.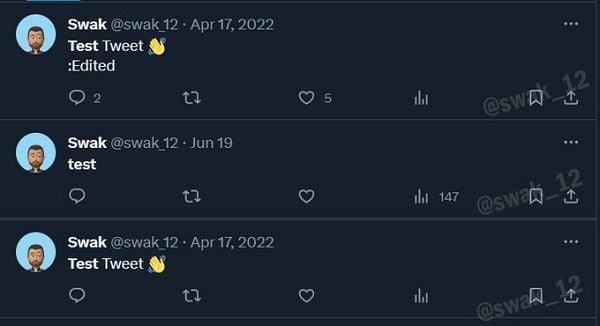 As you can see in this example, posted by X News Daily, soon, you may see the Bookmark icon at the right of every post in-stream, so you can quickly tap on it and save a post to read later, as opposed to having to tap on the "Share" icon and select "Bookmark" from there.
X also added a Bookmark icon to the expanded post detail screen earlier this year, while it also rolled out a Bookmark count on each post, to enhance the focus on this element, which Musk views as a 'silent Like'.
It's unclear why Bookmarks have become a bigger focus, but Musk has repeatedly highlighted the value of the option in his view, which he believes has been underutilized over time, because the Bookmark button had been hidden by 'obscure UI', which meant that many users likely didn't even know that it even existed.
Though they probably did, they probably just didn't use it. Still, Elon and the X team obviously see potential there, which is why they continue to tweak the Bookmarks UI, in the hopes of prompting more use.
Though it could also be related to X's bigger push into video content. As X adds more videos in-stream, and more incentives for users to share video clips, maybe Bookmarks becomes a more significant consideration, so users can tag items for later, and watch them in full when they have more time and space.
It could also relate to in-stream product listings, and giving users the capacity to tag items to a future shopping list. Maybe that's where Bookmarks is headed, and as such, maybe it does make sense to emphasize the option now, as a means to shift user behaviors, and ensure that they know how to tag posts, for varying purpose.
Whatever the reason, Bookmarks clearly remain a focus for the X development team.
Expect to see the new Bookmarks in-stream roll out sometime soon, and keep an eye on your own post Bookmark numbers to see if the update has any impact.