X is working on a new option which would enable users to pin anything, from lists, to communities, to a search query, so that they more easily re-access such in the app.
As you can see in this example, posted by X designer Andrea Conway, X users may soon have the capacity to pin multiple different elements to their home timeline, so they're just a few swipes away at any moment.
Which could speed up navigation in the app, though it is a significant shift in behavioral process, which could take a while to catch on.
The former Twitter team had tried swipeable timelines in the past, enabling users to switch across to different feeds more easily.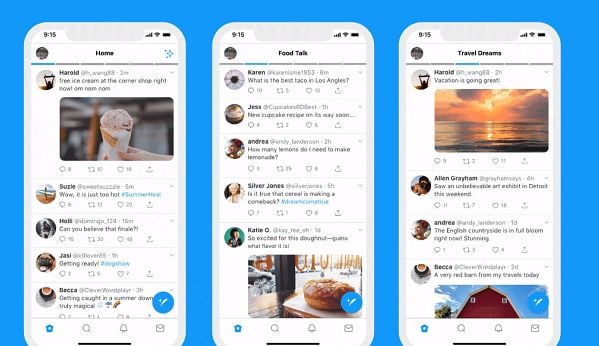 But that seemingly hasn't caught on as a widespread usage option, though the X team's now trying to reinvent the option, by giving users the capacity to pin not just lists, but also communities, expanding your options for alternate in-app timelines.
And soon, that could also include even more options.
Will that make these alternate feeds a more attractive, and engaging option?
It still seems like a minor consideration, and it'll take a big push by the X team to raise awareness, and shift user behaviors in this respect. And without a dedicated communications team, I'm not sure how that's going to happen, but by adding more functionality, it could see some usage growth, which could spark more in-app engagement.
Maybe. I don't know, it seems like a small change that's probably not going to really move the needle. But X is experimenting with this either way, which could be of value in your process.