Amid the latest controversy surrounding X, and the political commentary of its owner, the platform continues to roll out tweaks and updates, including a new job search feature, which provides a simple way to search through all the roles currently listed by organizations in the app.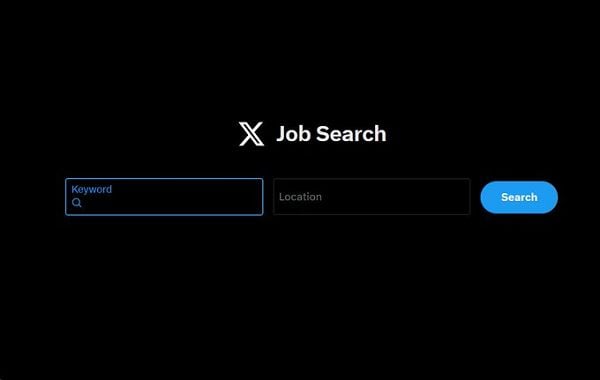 As you can see in this example, X's new job search feature is pretty straightforward. You enter the keyword and the location of the role that you're seeking, and the search tool will give you a listing of all the job ads that match those terms.
You can combine terms to further refine your search, while each job also has an "Apply Now" button, which will take you through to the relevant brand's website to go through the application process.
Though the search results it provides are pretty broad.
Searching for "Sports" for example brought up a listing for a "Grocery Stocking Associate" at Whole Foods, which had no mention of "sport" or any related term in the job ad. I found the same for several other example queries, which could be deliberate, as X looks to showcase as many jobs as possible. Or it could be a flaw in the code that'll be rectified over time.
Really, you would assume that there wouldn't be a heap of job ads for X to show, as its X Hiring option is only available to brands that have signed up to X's $1,000 per month Verification for Organizations package.
Which few businesses have, but then again, X has also been giving out its gold checkmark recognition to its biggest spending ad partners as well.
X reported back in September that "hundreds" of companies had listed open roles in the app. So there should be a few, I guess.
It's a simple, at least semi-functional update, which is reflective of X's ongoing "rapid innovation" push. Though most of the platform's more recent updates have been minor tweaks and changes, now that it's exhausted all of the previously shelved Twitter projects, which Elon and Co. have pushed out and claimed for their own.
The real test now is what X can do with limited resources, in terms of transforming the app into a truly valuable utility, as it looks to branch into an increasingly broad range of niche offerings.
In this sense, X Hiring is what you would expect, a basic jobs portal, providing basic functionality.
Will that be enough to challenge LinkedIn, as Elon hopes? Probably not, but it could be valuable for finding staff for some businesses.
And maybe it'll evolve further over time.
If you're interested in seeing which companies are turning to X for hiring, you can check out X's new job search tool here, which is still listed as "twitter.com/jobs".