TikTok's making its next push on in-stream commerce, with some users in the U.S. now seeing a new "Shop" tab appear in the app.
As you can see in these examples, shared by Bloomberg, the new Shop tab is being displayed to selected U.S. users between the "For You" and "Following" feeds, giving it premium placement in the UI.
According to Bloomberg, the new tab displays a scrollable listing of seemingly random products, largely originating from China, though some do appear to be linked to in-app trends.
"The most prominent section is for "Today's Deals." On the feed seen by Bloomberg, the top promoted product was a snail mucin-based face serum which has recently gone viral on the app."
That aligns with TikTok's revamped eCommerce strategy, which has seen the app look to focus on viral products, by providing them through its own supply chain, which is backed by a range of China-based suppliers.
TikTok's been testing this approach in the U.K., and now it seems to be reaching the U.S. as well, though in a slightly different display format.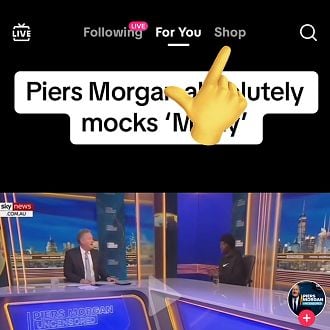 The app remains very keen to integrate direct shopping, based on the success that it's seen with the same in the Chinese version of the app.
Indeed, in-stream commerce is now the main income stream for "Douyin" the mainland Chinese version of TikTok, while TikTok's also seeing solid take-up of its shopping tools in other Asian markets, including Singapore, Malaysia, and Indonesia.
But Western users have thus far remained hesitant to combine their social media and shopping experiences, preferring either physical shopping or dedicated eCommerce apps instead.
TikTok's still trying to latch onto the best way to lure Western consumers, and convince them to buy in-stream.
It initially focussed on live-stream shopping, its main driver in China, but it was eventually forced to scale back its live shopping ambitions due to lukewarm user response. With that initial push not resonating, TikTok then moved onto in-stream shops and product display options, which have generated some response, but clearly not enough to make it a significant factor for the app.
So now, TikTok's trying another tactic, though this one, based on initial insights at least, could be an even more risky approach for the short-form video giant.
In its further notes, Bloomberg also reports that TikTok's new U.S. shop tab is currently displaying products from several Chinese outlets that have already been banned from Amazon for faking customer reviews. The risk, then, is that if these products are sub-par, or if the listings are misleading, that could leave users more disillusioned with the TikTok shopping experience, and turn even more of them off of it for good.
Facebook has seen similar. Part of the problem with Facebook's in-stream shopping push is that there are so many scams operating in the app that many people have been duped, leading them to lean more into the platforms that they know and trust for shopping instead. And each bad experience has a significant amplification factor, because users then tell their friends about it, which pushes even more people away from in-app purchases.
Essentially, social apps have got a long way to go to match up the trust that Amazon, eBay, and other big retailers have built into their systems. And without that, most consumers are happy to see a product in a social app, then go looking for it elsewhere, and purchase where they can do so with more peace of mind.
TikTok's new approach, at this early stage, could run the risk of falling into the same trap, and it'll be interesting to see if and how it plans to expand this new push within the U.S.