TikTok has launched a new, AI-powered "Creative Assistant" tool within its ad tools, which will guide marketers through various aspects of the campaign creation process, by linking them to relevant examples, tools, and even producing sample ad scripts, based on tools in TikTok's Creative Center.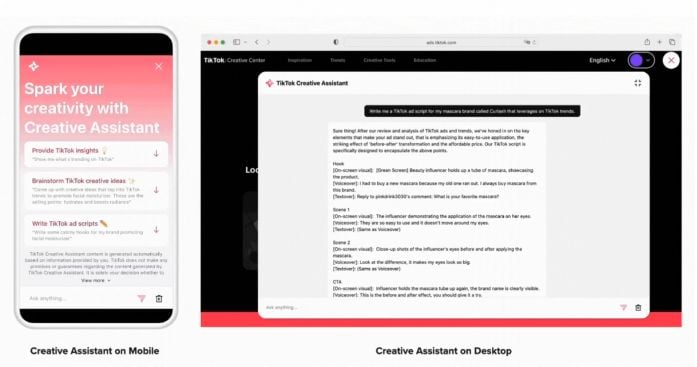 The new Creative Assistant is essentially a concierge for its existing Creative Center options, with all of the Creative Center functions built into the app. So, functionally, it's not totally new, but it will make it easier for advertisers to get to the relevant sections and elements, with in-stream recommendations, and scripts, for your campaigns.
As explained by TikTok:
"The latest evolution of creativity and productivity has led us to new paths of innovation. We've been working on a model that allows you to converse and collaborate with when creating for TikTok. It draws information from a wealth of TikTok-focused creative knowledge, providing you with the most relevant responses for when you're creating ads or videos for TikTok."
TikTok's Creative Assistant will be able to guide you through TikTok best practices, and advise you on how to get started, while it'll also be able to show you top-performing ads in your niche.
And it'll also be able to produce ad scripts. Though again, all of these options have been available in TikTok's Creative Center for some time, it'll just streamline the process of finding each.
TikTok launched its ad script generator tool back in June, while its top ads database has been active since 2021. So you have been able to use these options for some time, but the new tool will help you connect to each option faster, which could be a big benefit.  
TikTok says that its new Creative Center tool is now available to all users who are logged into TikTok Creative Center. You'll be able to access the interface by tapping on the icon in the top right of screen.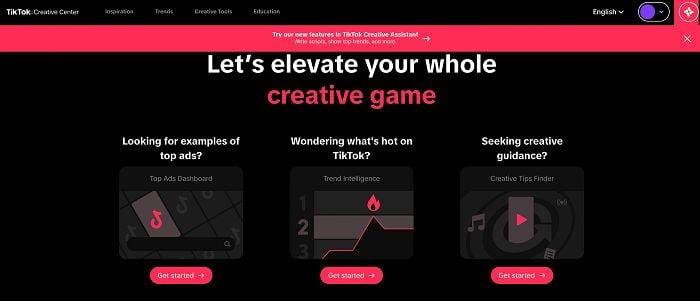 It could be worth checking out, and seeing what types of information are available to help improve your TikTok marketing process.