TikTok really wants live-stream commerce to become a thing in the app, just as it has in the Chinese version, so it's trying to push live content wherever it can, in the hopes of maximizing interest, and driving expanded engagement around in-the-moment broadcasts.
TikTok's latest initiative on this front is a new "LIVE Fest" in-app event, which will showcase some of the best live creators that it has to offer.
Yeah, I don't know about that promo clip. But essentially, TikTok's LIVE Fest will highlight some of the top live-stream talent in the app, while also giving creators a chance to participate in live challenges and activations.
As per TikTok:
"LIVE Fest is a global event across 50+ countries and regions that will recognize and celebrate top creators. Throughout the event, creators have the opportunity to collect rewards for going LIVE, connect with other creators, and share their creativity with a global audience. Over the coming weeks, we'll be sharing updates on @TikTokLIVE_US about the event and how to join in the fun."
TikTok says that the event will begin "later this month". There's no specific date, though in another overview of the event, TikTok says that the "tournament period" of LIVE Fest will be between December 1st and December 16th.
So, not this month.
I don't know, seems a little weird.
Date specifics aside, the event will include a range of events that live creators will be able to take part in, for a chance to win exclusive prizes.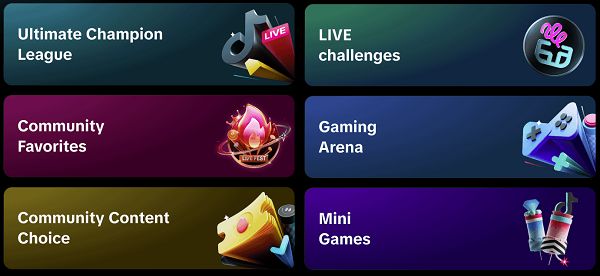 "The event will be open to all eligible creators and there are many ways to participate in LIVE Fest. The easiest is by going LIVE during the campaign period. Other ways to level-up participation include special LIVE Fest challenges and community rankings. During the event, creators will be ranked automatically based on the points they collect during LIVE Fest. The top-ranked creators will be eligible to receive rewards. Winners may also be invited to a VIP global creator award event early next year, receive extra Diamond rewards, and more."
So this is sort of like an announcement of a pending announcement, because there's not a lot of actual detail as yet. But what's happening is, TikTok is running an event for live-streamers, and you can win stuff, probably sometime next month.
In any event, the idea is that this will put more focus on TikTok's live creators, and highlight the possibilities of streaming in the app. As noted, live-stream commerce has become a key earner for the Chinese version of TikTok, called "Douyin", with billions of dollars now being spent via Douyin live broadcasts.
That provides more opportunity for creators to make money, and TikTok has been trying to push the same in Western markets, in order to help its top talent get paid, and thus, keep them active in the app.
That's worked to some degree. Some merchants are driving sales via TikTok live streams, while NPC streamers like Pinkydoll have clearly found a niche. But in broad terms, in-stream shopping still isn't popular on the app, nowhere near as much as it is in Asian markets. Which has left TikTok still working to find a better way to market its live commerce offerings.
Showcasing its top live talent could be one way to boost this, and you can expect to see a focus on partnerships and the potential of live commerce as part of the event.
If you're interested, you can follow @TikTokLIVE_US in the app for more info, or read more about LIVE Fest here.