TikTok's looking to make it easier to post direct to the app via third-party platforms, with a new "Direct Post" element within the TikTok API, which will enable creation tools to build in TikTok posting as a publishing option.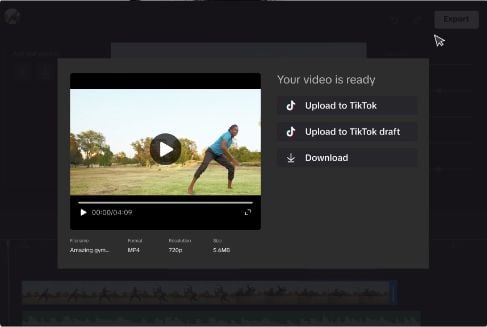 As explained by TikTok:
"Direct Post allows our community to post video content directly from third-party platforms to TikTok, with photo content coming soon. Creators can also schedule long-form video content using Direct Post through social media management platforms."
So soon, you'll see a broader range of TikTok scheduling options added to more third-party social media management apps, while a range of video editing tools will also now gain TikTok as a direct sharing option, streamlining the posting and content management process.
"To use Direct Post, creators need to connect their TikTok account to the third-party platform. From there, partners are vetted through an audit process before granting them access to Content Posting API. Once these steps are taken, the third-party platform has permission to post on their TikTok account whenever the creators try to export media to TikTok."
Initial launch partners include Adobe (Premiere Pro and Express), CapCut, DaVinci Resolve, SocialPilot, and Twitch.
I mean, CapCut is also owned by TikTok's parent company ByteDance, so that seems pretty logical. But the addition of Twitch's Clip Editor is interesting, in that it will better enable game streamers to cross-post their clips to TikTok, helping to expand their audience reach.
It's a good update, which will greatly help social media managers in both creation and posting, making it easier to manage your TikTok content within your workflow.
Though there is also something to be said for posting more lo-fi, less polished content to TikTok as well. many of the posts that perform best in the app are captured on a mobile device, which can give posts a more genuine, human feel, as opposed to polished, professional-looking brand promotions.
Yet, even so, more creative effects will always stand out, so maybe, using a combination of both elements, you'll be able to create more effective, resonant TikTok clips.
Either way, having the option there is a benefit.
You can learn more about TikTok's evolving posting options via its API here.