Amid ongoing unrest at X, many users are now at least dipping a toe into alternative real-time news apps, with Bluesky seeing a surge in sign-ups this week, and Threads still steadily gaining traction, especially among niche user groups.
It's still a long way off X, and its profile sign-ups have tailed off after its record ascension to 100 million members. But it does still feel like Threads has something, and that it could still find its niche within the broader social media sphere.
But in order to capitalize on any opportunity that it may have, it needs to add new features, and keep those updates coming, in order to catch up to the competition. And the Threads team is working, with a range of new functional additions now in the works that'll likely prompt even more interest in the X alternative app.
First off, Threads is working on post editing, something that X/Twitter refused to add for years, then finally rolled out to paying subscribers last October.
And Threads is seemingly taking a similar approach to what X has on this front, with edits potentially to be made available for a certain period of time after posting.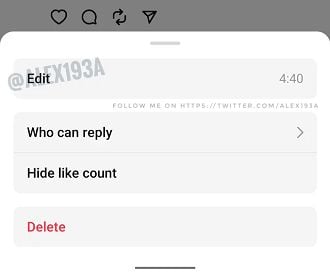 As you can see in this example, pulled from the back-end code of Threads by app researcher Alessandro Paluzzi, in the current iteration of Thread editing, users would have a 5-minute countdown to implement any edits to their update. X/Twitter initially gave users a 30-minute window for edits, but it recently expanded that to an hour, though again, it's only available to X Premium subscribers.
Time-limited edits could make the process easier to manage within the Threads database, while also accounting for the potentially more significant impact of editing short-form content. Part of the concern held by previous Twitter management was that by enabling full tweet editing, at any time, people could significantly alter the meaning of posts after they'd gone viral, which could be especially problematic for short tweets, as even minor updates have the potential to drastically alter their meaning.
Threads is seemingly also taking this concern into account, but it has promised to add Thread editing, and this could still be a major update within the Threads experience.
Threads is also rolling out profile switching in-stream, so you don't have to log out of Threads, then out of Instagram, then back into both again, each time you want to post from an alternate account.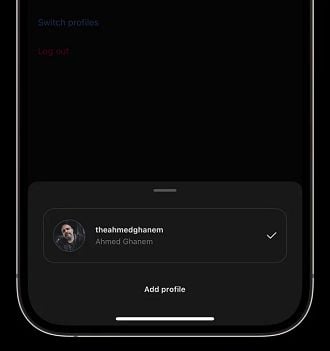 As you can see in this example, posted by Ahmed Ghanem, Threads will soon have an "Add profile" option to link your various Threads profiles in the app. You'd then, at least theoretically, be able to switch between them, like you can on Instagram, which will be a big help for those who are also managing brand accounts.
I mean, post scheduling would also be a big addition on this front, but it all takes time, and the Threads team is working through the various requests relatively quickly, considering the amount of functionality they still need to add.
Finally, Instagram's also looking to provide a way to delete your Threads profile in isolation from your IG presence, which had been one of the key concerns in the early stages of the new app.
As you can see in these screenshots, also shared by Alessandro Paluzzi, Threads will soon include a whole new section explaining how to delete your Threads account, which will remove your Threads data from your IG profile after 30 days when activated.
Because right now, your Threads profile is your Instagram profile as well, they're not two separate entities. That's made it much easier for Instagram to on-board new Threads users, but it also means that you can't delete one without also erasing the other, which many users have raised as a concern.
So soon, you will be able to delete your Threads profile, without also losing your IG data. But you better be sure, because if you want to use your IG handle to sign up to Threads again, you'll have to wait four months (120 days) for it to be reactivated, as per the above description.
These are some key updates for Threads, and while most of these functions are already available in other apps, they do take time to build, and add into whole new systems.
Which is why the Threads team is still rolling out what many consider to be basic functionalities and options, because they launched the app earlier than they initially had planned, in order to gather up cast-offs from Elon Musk's X. And now, they're paddling hard to catch up, and seize the opportunity.
Though as Elon Musk continues to post divisive remarks, and make controversial decisions at X, the window of opportunity for Threads continues to expand, which means that it probably does have time to build in these new functions, and still maintain steady growth momentum, as more users look for a viable X alternative.
Right now, Threads is leading that pack, and it may still be able to become a more valuable, viable platform as it continues to build.