Reddit has announced an update to its "Reddit Ads Formula" marketing education platform, which now includes a new "Boost 2.0" certification element, which builds on its initial "Reddit Fundamentals" accreditation.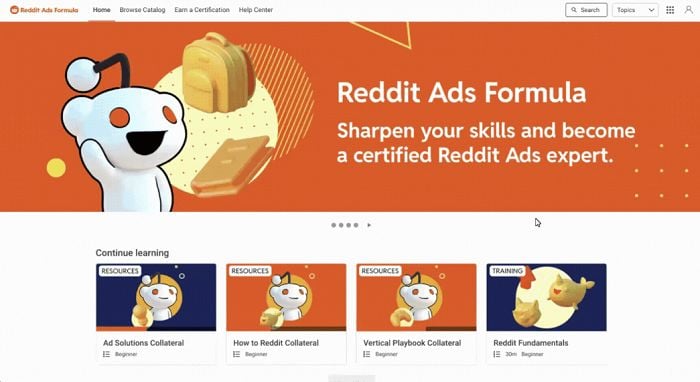 Originally launched last June, Reddit's Ads Formula platform provides a simple, step-by-step overview of Reddit's various ad tools and options, which can be a great way to boost your knowledge of what's possible for your marketing the app.
The new Boost 2.0 certification will expand on this, with more in-depth knowledge and insights, built on Reddit's evolving ad tools.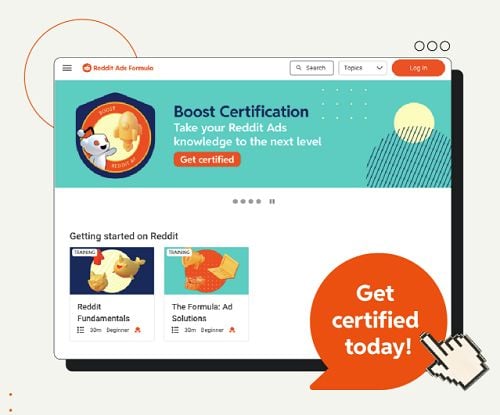 As per Reddit:
"Reddit Ads Formula's Boost Certification Program builds on our existing Fundamentals course with 2-3 hours of new educational content for advertisers and agencies seeking to better optimize our ads products, features, and tools, and specifically to enrich their creative campaigns on Reddit. It launches with an all-new site that offers tailored learning journeys based on each participant's existing Reddit knowledge, role, and campaign objectives."
The new coursework will cover:
Selecting the correct bid and budget strategy

Identifying and fixing spend/performance opportunities

Testing creative approaches and messaging to maximize engagement

Measuring campaign effectiveness

Engaging Reddit communities as a brand
Those who successfully pass the course will get a shiny new certification badge to add to their website, email signature, etc.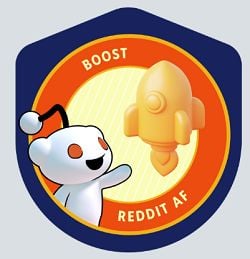 Graduates will also have the option to make a Reddit-funded donation to a charity, via Reddit's "Karma Kash" initiative, on completion of the course.
‍It's a good update, which will be particularly helpful for those who've been considering Reddit ads, but haven't yet taken the plunge.
As noted, Reddit has been evolving its ad tools over the past few years, with a view to maximizing its earnings potential, and eventually launching an IPO. That's also seen the platform undertake more work to clean up the app, and make it more brand-safe, while also reducing its reliance on volunteer moderators.
Which could make it a more appealing consideration, and Reddit says that its Ads Formula courses have been of significant value for participants.  
"Since its launch in June 2022, Reddit Ads Formula has welcomed over 5,800 participants from 26+ countries to the Fundamentals program, 50% from Holding Companies and independent agencies. Agencies and advertising partners like GroupM, Tinuiti, PMG, Aleph, Horizon Next, Wpromote, and Dentsu, are just some of the clients who have participated in the Fundamentals certification. With modules focused on understanding Reddit's audience, unique targeting capabilities, ad formats and more."
Reddit further notes that based on feedback, its Ads Formula courses have an overall satisfaction rating of 4.5 out of 5, with 87% of participants reporting having a better understanding of Reddit's ads offerings as a result of their participation.
As such, it could well be worth taking a look, and upping your knowledge of Reddit's expanding ad and targeting options.
You can check out Reddit Ads Formula here.