Many marketers have been seeing success with Meta's evolving Advantage+ campaigns, which utilize AI and automation to maximize response, based on Meta's systematic understanding of audience interests.
And if you're thinking of dipping your toes into the Advantage+ waters, then this new guide is for you.
Meta recently published a new "Meta Advantage Best Practices Guide" which covers all the key "how" and "why" elements of the process.
You can download the full, 24-page guide here, but in this post, we'll take a look at some of the key notes.
First off, the guide looks at how Advantage+ campaigns are driving better performance for brands,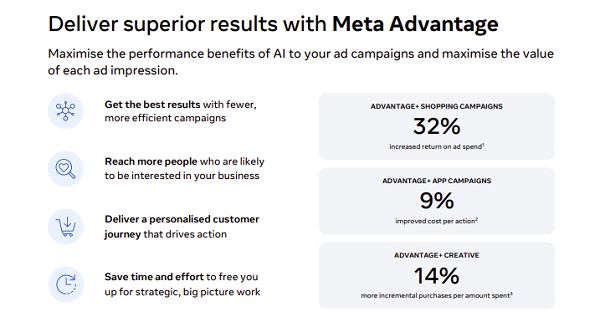 I will note that this isn't universal, with some marketers more recently reporting less-than-amazing performance with their Advantage+ campaigns. But many others have also reported success, so as with every ad option, it won't be for every brand, but used well, they are driving results in many cases.
The guide provides an overview of Meta's various Advantage+ options, and the key benefits of each.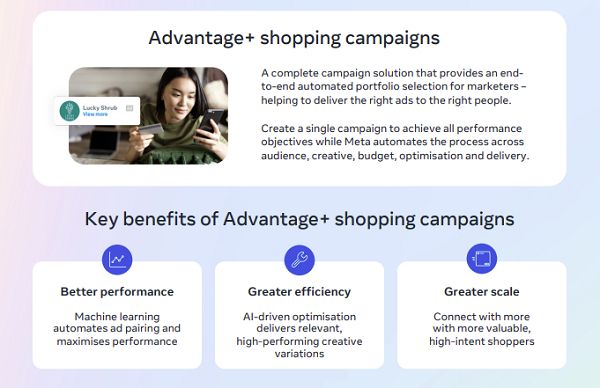 It also highlights newer features that have been added, helping to keep you up to date on your options.
There are also practical tips on how to maximize Advantage+ campaign performance.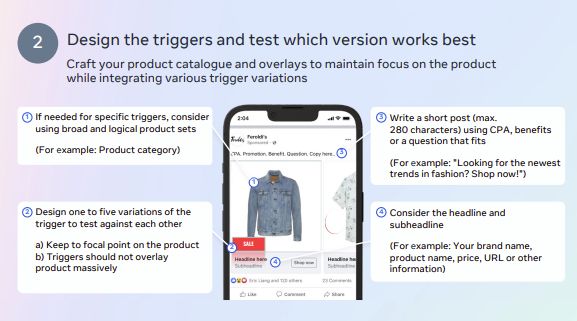 And case study examples to help get you thinking.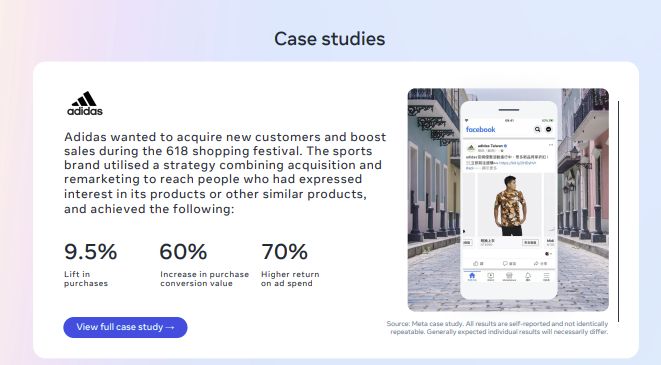 It's a good overview, which will provide you with a better understanding of what Advantage+ campaigns can do, and how you can use them within your marketing outreach.
And given evolving privacy laws, which have led to new restrictions on data collection, Advantage+ campaigns could be a hugely valuable consideration, utilizing Meta's own insights and systems to optimize ad performance.
Worth considering. You can download Meta's Advantage Best Practices Guide here.