Meta has launched an updated WhatsApp desktop app for Mac users, which incorporates most of the same updates of the refreshed WhatsApp Windows app, which it re-launched in August last year.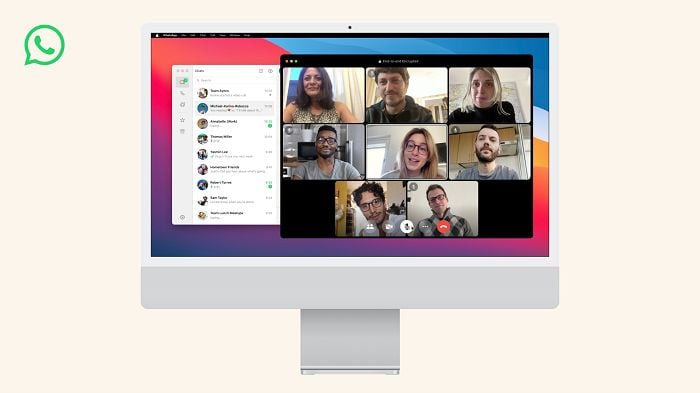 The main addition to the WhatsApp for Mac app is expanded group video calling, with users now able to make calls with up to 8 people, and up to 32 participants for audio chats.
As per WhatsApp:
"Now you can join a group call after it's started, see your call history and choose to receive incoming call notifications even when the app is closed. The app has also been redesigned to be more familiar to Mac users, helping you get more done faster when using WhatsApp on a large screen."
WhatsApp's been expanding on its video options, as it looks to align with evolving usage behaviors, and provide a more compelling, engaging connective experience. WhatsApp also recently added screen-sharing for video calls, and video messages, building on its core messaging functionality.    
The new Mac app also includes improved drag-and-drop file-sharing capacity, an updated chat history display, and more, with each element protected with WhatsApp's standard end-to-end encryption.
As more questions are raised about data security, WhatsApp has continued to see more usage, with Meta reporting in October last year that North America is now WhatsApp's fastest-growing region.
For a long time, WhatsApp was viewed more as an app for developing markets, and it remains the leading messaging platform in many regions. But U.S. usage growth represents a new opportunity for the app, which could see more businesses also considering their connective options.
Which is where these new desktop apps could be particularly beneficial. And with more businesses now using click-to-message ads, as well as paid messaging on WhatsApp (which grew 40% quarter-over-quarter in Q1 23), it could be worth also exploring your WhatsApp opportunities.
You can download the new WhatsApp for Mac app from WhatsApp.com, while it's also coming soon to the App Store.