Canadian businesses will be the next ones that'll be able to buy a blue checkmark on Facebook and Instagram, with Meta expanding its Meta Verified for Business program to Canadian brands from this week.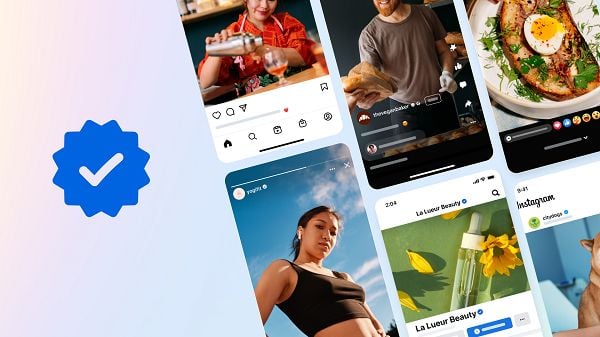 Meta first launched its Verified for Business package with brands in New Zealand earlier this month, expanding on its subscription verification program for creators. The new offering provides brands with tools to better stand out in feeds, for the low, low price of $36.99 CAD/month per Facebook page or Instagram account. 
Though the very existence of such a package somewhat erodes the reputational value of that marker. But Meta's going with it anyway, so…
Under the new program, brands that sign up to buy a blue tick will also get:
Proactive impersonation monitoring for added brand protection

Access to support and help troubleshooting account issues

New ways to be discovered by being featured as a Meta Verified business, including appearing at or near the top of search results and as a recommended verified business to follow in feed. 
The last element here is still in testing, and is probably the most contentious. Meta had initially offered a similar exposure boost as part of its Verified for Creators package, but removed it shortly after launch, seemingly because it impacted the user experience. Now, Meta's trying the same for brands, but if the search results are manipulated by paying content, without that content being flagged (as it is on Google), that could also reduce trust in Meta's discovery systems.
We'll have to wait and see what impacts this might have in practice.
Overall, the value of offering paid verification ticks is questionable, in that it dilutes the reputational boost that the verified tick provides, as an endorsement of an official presence in each app. Once brands can buy the marker, it no longer holds the same value, though according to Meta, the program does address a long-standing need.
"We're starting with subscription features that help small businesses achieve what they want most on the platform: to establish their brand and be discovered by new customers. As we learn from initial testing, we'll continue to evolve our business offerings to add more value for businesses of all sizes, such as more tools for people to easily discover and engage with verified businesses on our apps."
Meta's already experimenting with this, with a dedicated "Meta Verified" feed on Instagram.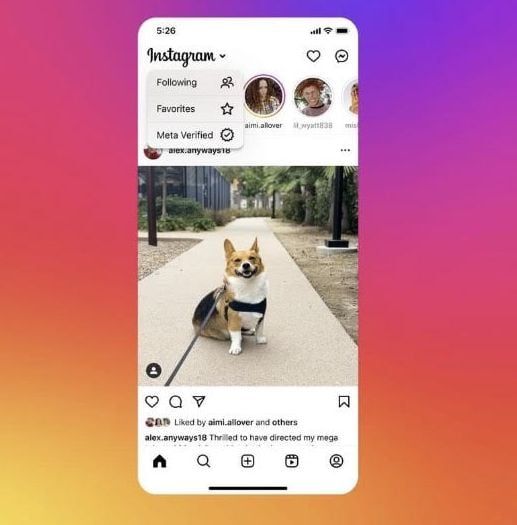 Which clearly offers additional promotional value to verified profiles, though the value for users is far more unclear, while hiding the toggle up in the Instagram logo menu also means that most won't even know that it exists.
But this is the delicate balance that Meta now needs to tread, in order to ensure that paying brands are not significantly favored by its systems, while also adding enough incentive to get at least some of them to pay.
Overall, I don't think that selling verification improves the user experience. But the demand is there, and Meta can make money out of it. So why not?
I mean, watering down the value of its own in-app markers is why not, but Meta is seemingly over that as a concern.
So if you want to buy a blue tick for your business, soon, you'll have a chance.
You can learn more about Meta Verified for businesses here.