After seeing success with its broadcast Channels on Instagram, Meta is now extending the option to Facebook and Messenger as well, providing more ways for creators to share updates with their audience.
Broadcast Channels is essentially a one-way group chat option, which enables users to follow creators and high profile people, who can then keep their fans updated on their latest updates, via DM.
And with more conversations switching to messaging, that's provided a valuable avenue for ongoing connection, which has seen many creators using the option to maintain a more intimate linkage with their audience, which also comes without the concerns of algorithmic suppression (i.e. not everyone is going to see your posts in each app).
Broadcast Channels on Facebook will be highlighted on creator pages in the app, while creators will also be able to promote their Channel in-feed.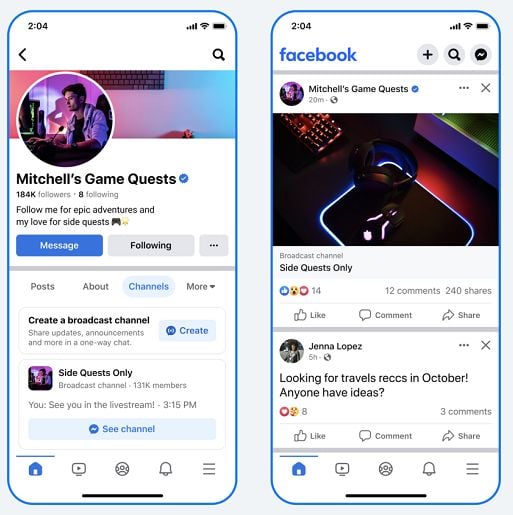 Pages will be able to able to create a broadcast Channel within Messenger, enabling them to reach their audience's inbox with their latest updates.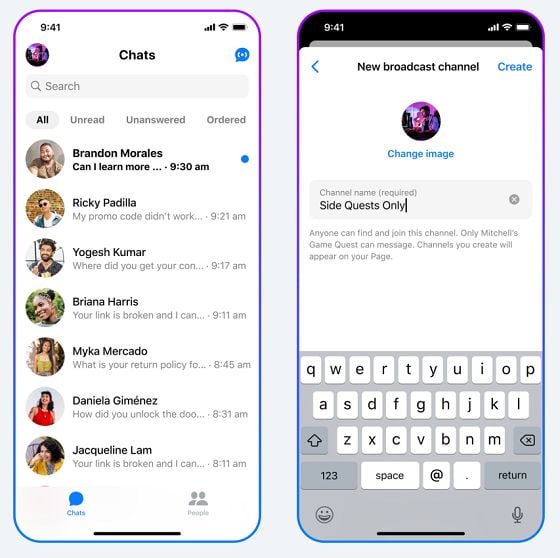 Pages will also be able to share voice notes, text, photos, videos, and GIFs within their Channel chats, which could help to enhance community connection and engagement, in alignment with usage trends.
It's an interesting consideration, and as noted, Meta has already seen success with Notes on IG, particularly with young audiences, with Instagram reporting back in June that over 100 million teens had shared a Note in the preceding three months. Meta also says that teen users are creating Notes at 10 times the rate of non-teens.
So while it's a bit of a shift in what you may be used to, in regards to social platform interaction, it clearly adds a valuable option, for at least some users.
And for brands, it could be another consideration to enhance connection with fans.
At present, on Instagram, broadcast channels are only available to Creators, but in his announcement of today's update, Meta CEO Mark Zuckerberg says that Pages will be able to create channels in the app.
That could imply that brand Pages will also be able to create Channels on Facebook.
We'll see how it rolls out, but it could be another opportunity to facilitate direct engagement with your most dedicated audiences.