As it works to better align the app with evolving user behaviors, Instagram's rolling out a new option to share feed posts with Close Friends only, providing another way to facilitate more enclosed group engagement.
As you can see in this example, posted by influencer marketing expert Lia Haberman (via creator Jordan Shalhoub), some users are now seeing a new 'Audience' selector option within the post composer flow, which enables them to share their feed post with 'Close Friends' only, as opposed to posting to their profile as normal.
Which is an expansion of the Close Friends option that Instagram added for Stories back in 2018.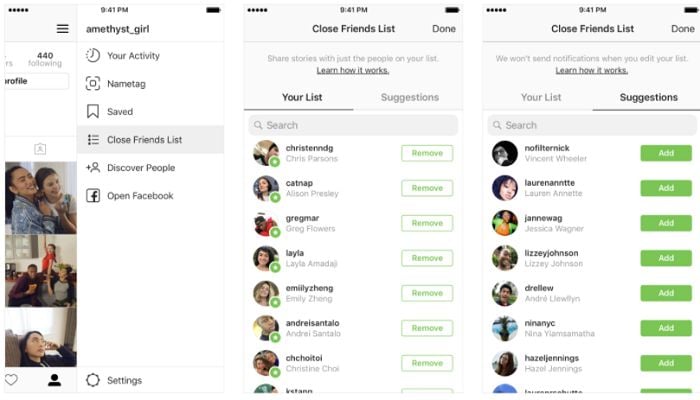 It's since added Notes and Reels into the Close Friends content mix, but thus far, you haven't been able to create feed posts for Close Friends only.
Instagram has experimented with several other variations of private sharing, some of which have included ways to share posts with selected users, while you can also switch your profile to private to restrict your posts from public view. But this new option would make it easier to limit who can see your posts, with a direct prompt within the creation flow that enables you to activate this setting on a post-by-post basis.
Though as noted in the image, any selection you make on IG will not impact your Facebook audience settings when cross-posting.
As noted, the update aligns with the broader social sharing shift towards more private group engagement, as opposed to public posting. Instagram chief Adam Mosseri has repeatedly said that Instagram users now share way more content via DMs than they do in feed posts or Stories, and he and his team have been working to build in new features to link into this trend, including collaborative posts, post collections in chats, Notes, and more.
Sharing posts with close friends only is another step along this path, which could help users feel more comfortable about sharing more often, if they know that only a few trusted people will see that update.
It's not a major change, and functionally, it's not a big shift either. But it would provide another option to facilitate more enclosed group discussion, which could help IG lean into the latest behavioral trends.