Instagram has added another new interaction option, this time via a new way to share post replies to IG Stories, which could help to drive more community engagement.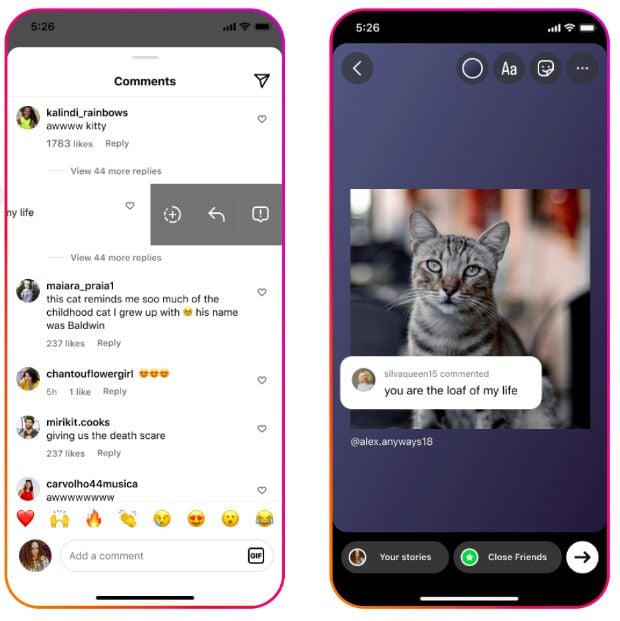 As you can see in this example, now, when you swipe across on a reply, you'll have the option to share it to a Story. The comment will then appear in a sticker format in your Stories composer, so you can create a Story focused on that response.
As per Instagram:
"Sometimes, all it takes is a single comment to spark an idea, or start meaningful conversations with your fans. You can now easily share your favorite comments to Stories, highlighting your most important interactions with your audience."
It's a small-scale addition, but it could help to spark more discussion, while also providing a means to highlight top comments to a wider audience. Which could be beneficial for creators, but also for brands, in showcasing top fans in a new format in-stream.
There are various ways that you could use the option to boost engagement. It could be worth experimenting with, and celebrating the top comments in your replies.
Instagram says that the new option is being rolled out to users from today.