Instagram has announced some new updates for its Reminder Ads, which enable users to opt into receiving reminders for upcoming launches, events, etc.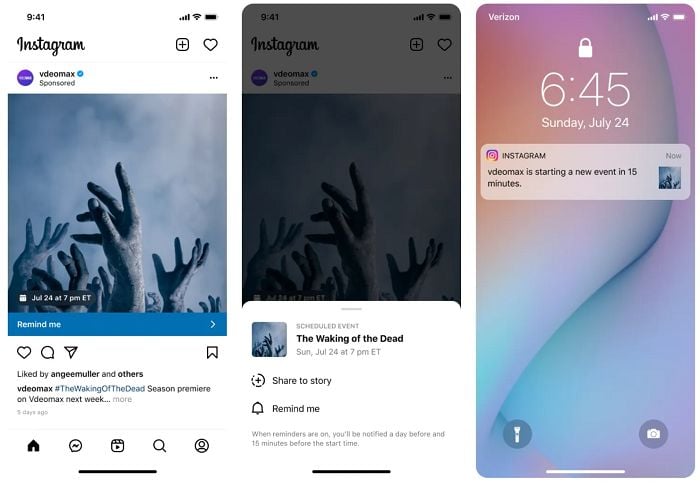 As you can see in this example, Reminder Ads, which were originally launched back in March, provide a simple process to sign up for reminders in the app.
Which makes sense. Because they're "reminder" ads.
Originally, Reminder Ads were only available for in-feed placement, but now, Instagram is expanding Reminder promotions to Stories as well, adding another option for your campaigns.
In addition to this, you'll now also be able to create Reminder Ads in Ads Manager, so you no longer have to post organically, then boost that post with a paid push.
Reminder Ads could be a valuable way to expand engagement around special events, using Instagram's billion-user network to raise awareness and hype.
What's more, Reminder Ads actually send signees three reminders in total, once on the day before, then another 15 minutes ahead of the start time, with a final alert as it begins.
If you're looking to boost hype, and maximize engagement, they could give your initiatives a valuable push.
You can learn more about Reminder Ads here.