Instagram will now enable you to add song lyrics to Reels, as you already can in Stories, which will provide another music engagement option in the app.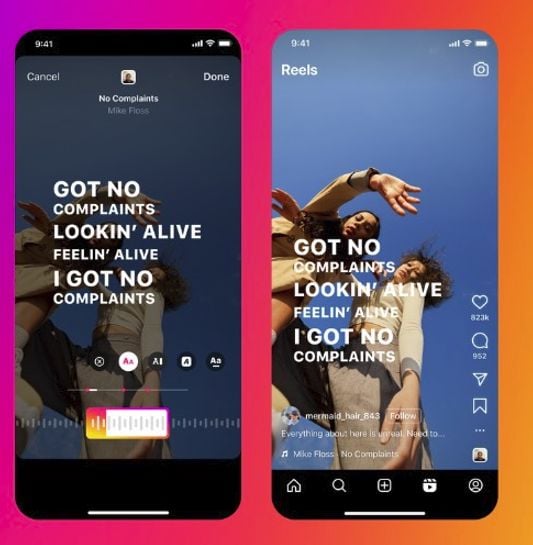 As you can see in this example, now, when you add a music clip to your Reel, you'll be able to select the lyrics option, which will present the lyrics as text on screen. You can then choose which font you like, highlight the relevant section, and add a more specific message element to your clip.
Music has become a key element in the growth of TikTok, with the platform now looking to expand its music industry links, through a new partnership with Billboard on a TikTok trending chart, and even its own live music event.
As such, it's little surprise to see Instagram also looking to tap into the same, though it doesn't seem like a major functional update within the broader Reels experience.
But then again, Instagram says that people are already manually adding song lyrics to their Reels clips, so it probably makes sense for IG to make this easier.
The new lyrics sticker is being rolled out to all Instagram users from today.