A minor Reels update, which brings it more into line with TikTok.
This week, Instagram's added a new "Following" feed in the Reels tab, which enables you to only see Reels from accounts that you follow in the app.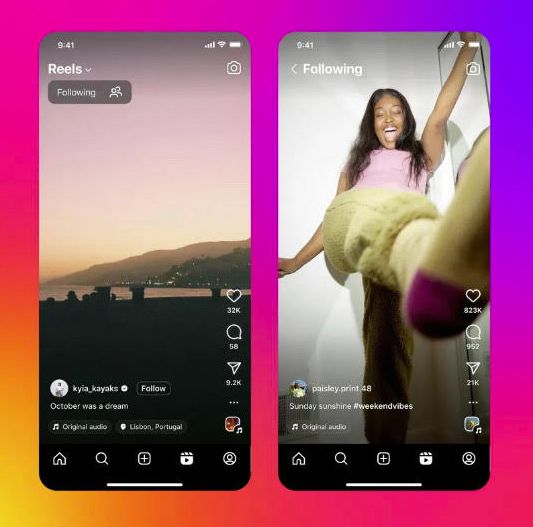 Up till now, Instagram has only offered a single Reels feed, which displays a combination of posts from accounts that you follow as well as recommended clips. But now, like TikTok's "For You" and "Following" streams, you can choose to only see the latest videos from the accounts you choose.
Which is probably not going to be overly helpful on Instagram, because most users are following a range of accounts in the app, and they may not necessarily want to see their Reels as much as they're interested in their regular posts and Stories.
I would hazard a guess that most people follow different accounts on TikTok than they do on Instagram (if they follow TikTok accounts at all), which, by extension, could also mean that your Reels "Following" feed is not as entertaining as the main display.
But good to have the option anyway, I guess, if you do prefer to see only clips from the accounts that you choose.
You can switch your Reels tab to "Following" by tapping on the "Reels" title in the upper left corner of the screen, then choosing "Following" from the dropdown menu. You can easily switch back to the main Reels feed by tapping the back arrow at the top left of screen.