Google is giving more businesses the option to add social media links to their Google Business profile, which will ensure that your social media profiles are displayed when your official brand listing shows up in both Google Search and Maps.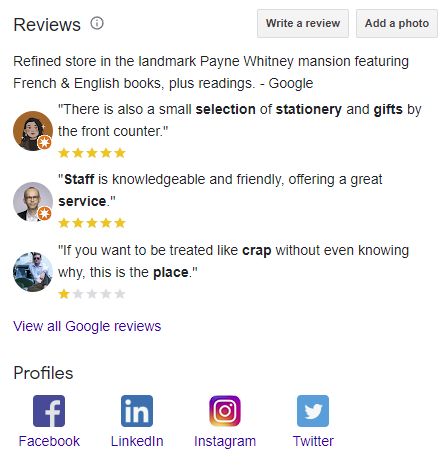 Back in August, Google announced that it would now enable businesses to add social media profile links directly within their Google Business profile, providing another way to drive traffic to relevant pages via Google's tools. But at that stage, it was only available to selected brands, and now, Google has expanded access, with most organizations, in most regions, now able to add their social links to their Google Business profile.
In terms of technical process, Google says that businesses are able to add one link per social media site.
"For example, you can add one Facebook and one YouTube link to your Business Profile."
Which makes sense, and will help to streamline connection from your brand listing.
Supported social platforms, right now, are:
Facebook

Instagram

LinkedIn

Pinterest

TikTok

X (formerly known as Twitter)

YouTube
So no Threads or Mastodon yet. Sorry to all the Twitter castaways who are looking to focus on these apps.
Also, no Snapchat, which seems like an oversight, especially given that Snap also has its own business listings and profiles. Maybe Google's still upset about Snap Map.
To add social media links to your Google Business Profile, you need to log into your Google Business profile, then select "Edit profile", then "Business information". You can then update your social links within the "Contact" section.
It could be a good way to drive more traffic to your social media profiles, while also giving viewers more ways to connect on the platform/s that they prefer. And more context, and options, can only be a good thing.
You can learn more about Google Business' social profile listings here.