Google's rolling out some new tools to help businesses maximize their sales potential in the holiday push, including small business tags to improve discovery, new AI creation tools for product images, and additional Knowledge Panel info.
First off, on small business tags. Google will now enable SMBs to indicate that they're a small business within Merchant Center, which will then see them tagged as such when their listings are shown in Google Search and Maps.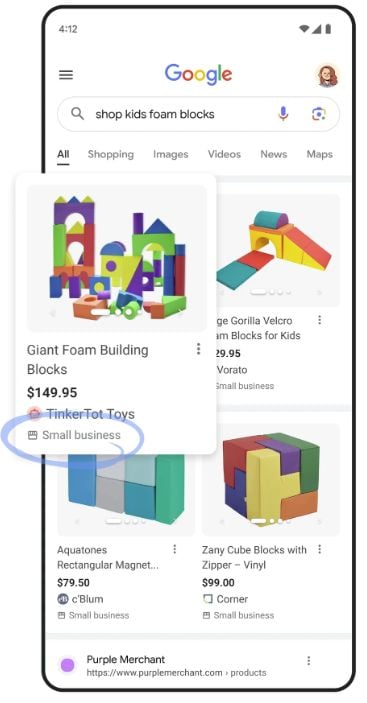 As you can see in this example, SMBs will have a tag that indicates that they are, in fact, a small businesses, which could help to drive more attention their way.
Indeed, Google says that 84% of people are keen to support small, local businesses, and the new tags could help to point them in the right direction.
Google will automatically add the small business attribute to some listings, based on factors "like how many products they offer, the number of locations they have or how much web traffic they get". It's also partnering with Etsy to include eligible sellers.
Of course, in theory, larger businesses may also be able to add the tag, but that would risk angering the Big G, and suffering penalties as a result.
You can find out whether your business qualifies for the new labels here.
On another front, Google's making its AI Product Studio tools more widely available, which will provide new ways to generate product images using generative AI tools.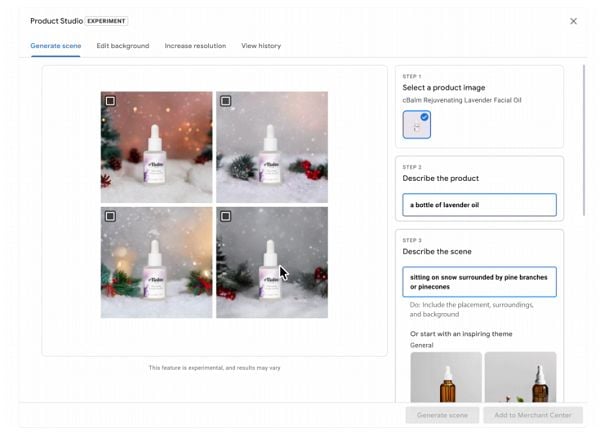 Which, as shown here, could be handy for the holidays, and adding seasonal backgrounds to your photos.
The new tools will be available to all Merchant Center Next users in the U.S. from this week.  
Finally, Google's also updating its Knowledge Panel listings to include more info about retailers, including current deals, shipping and return policies, customer service information and ratings and reviews.
That could be another good way to raise awareness of relevant offers, which could drive more traffic to your site.
In addition, the Knowledge Panel will also be displayed for more merchants across Google's apps. Knowledge Panel info will be based on Merchant Center data, as well as other information from across the web.
These are some handy updates for the holidays, which could impact your approach. And with Google still the starting point for the majority of web searches, it's worth updating your info, where possible, to tap into these new opportunities.
You can learn more about Google's latest business listing updates here.